No Hidden Fees,
No Overcharges
Best Choice For Portable Rental Fence Panels From Whistler To Hope
Get Your Fencing
Within 24 Hours
Ready To Fence Your Site?
Our Portable Fence Panels Are Perfect For Construction Site Safety
Are you a…




… who's in need of panel fencing and disposal bins for your construction project? If so, keep reading to learn more about what we offer!
4 Fence Rental Pains You Don't Want To Deal With
Your project is stressful enough. You have to wrangle multiple employees, inspections, traffic, and many other things. Fencing your site should be the easiest part.
And yet, it can cause major headaches.
1. There are hidden fees in your rental contract
When you first begin the rental process, you're told what your fees are. But by the time your contract rolls around and you have to pay, the bill is more than you're prepared for. Some examples of fees that can be slyly hidden from you are:
Eco fees
Transport fees
Installation fees
Removal fees
2. You don't know where your fencing is
You want to begin work, but you need your fence and disposal bin. Unfortunately, you have no clue when they're going to be delivered!
3. The fencing you've rented looks awful
The paint is chipped and dull, and the metal is bent out of place. Your job site doesn't look tidy or professional.
4. Your job site has low visibility
The fencing you're using is hard to notice, which can cause safety issues such as accidents.
Yellow Fence's 4 Solutions
Here's how we solve the above pains: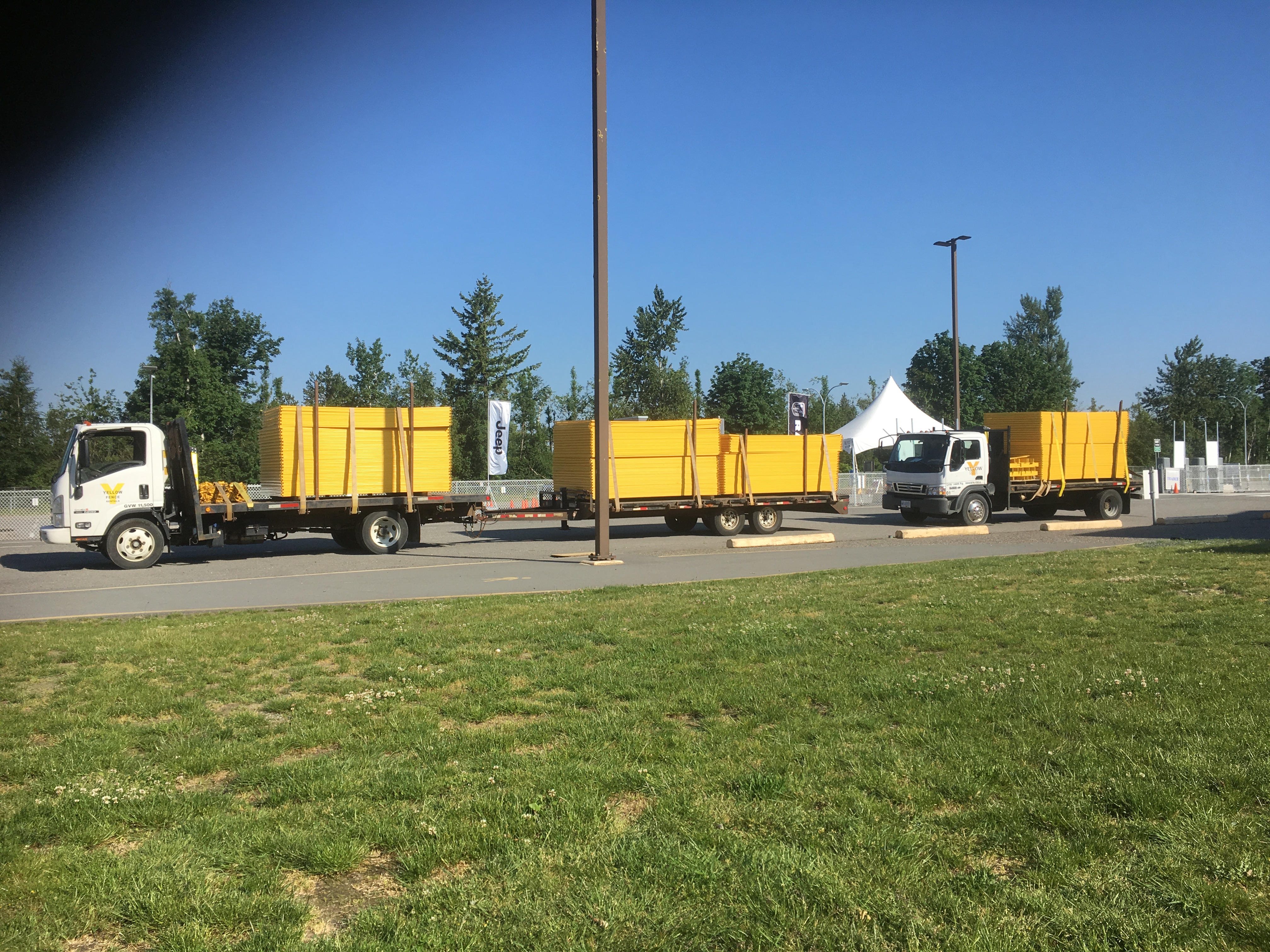 1. We're upfront about our fees
The fee you're told is the one that shows up on your bill. Nothing is hidden from you. The only time you'll pay extra is if you wreck our product.
2. We have a GPS-tracked fleet
We have up to the minute access on the whereabouts of our trucks, and constantly watch traffic patterns to ensure drivers take the most efficient route to you.
3. Our maintenance program is the most thorough in the industry
Every time our product is returned to us, it goes through a thorough evaluation.  Panels that do not meet our high standards are mended and repainted. We strive to provide the best quality fencing – period.
4. Our fences are highly visible
The vibrant yellow paint we use ensures your job site is easy to notice.
4 Things That Make Yellow Fence Rentals Stand Apart
Specialty Bases – these bases make it possible for you to fence your site on the highway – they don't bulge out and pose a danger to passing vehicles.
Next Day Delivery – phone today and get your fences tomorrow.
Seamless Process – seriously, it's so easy to hire us. Call, discuss what you want, sign your one-time contract, and voila!
Easy Payments – our 1-page bill is very easy to pay. You can use:
Visa
MasterCard
Amex
Cash
Cheques (with approved credit application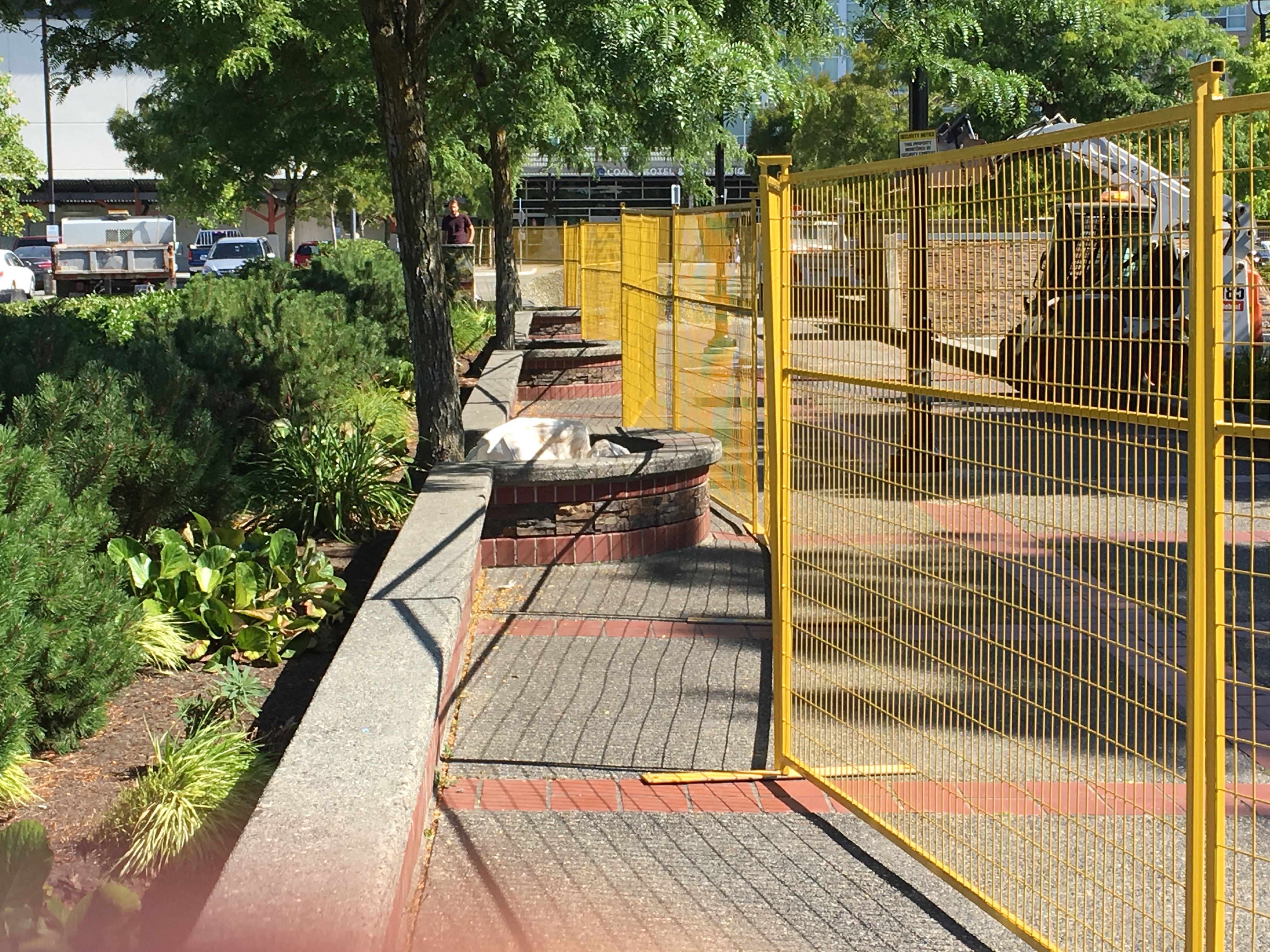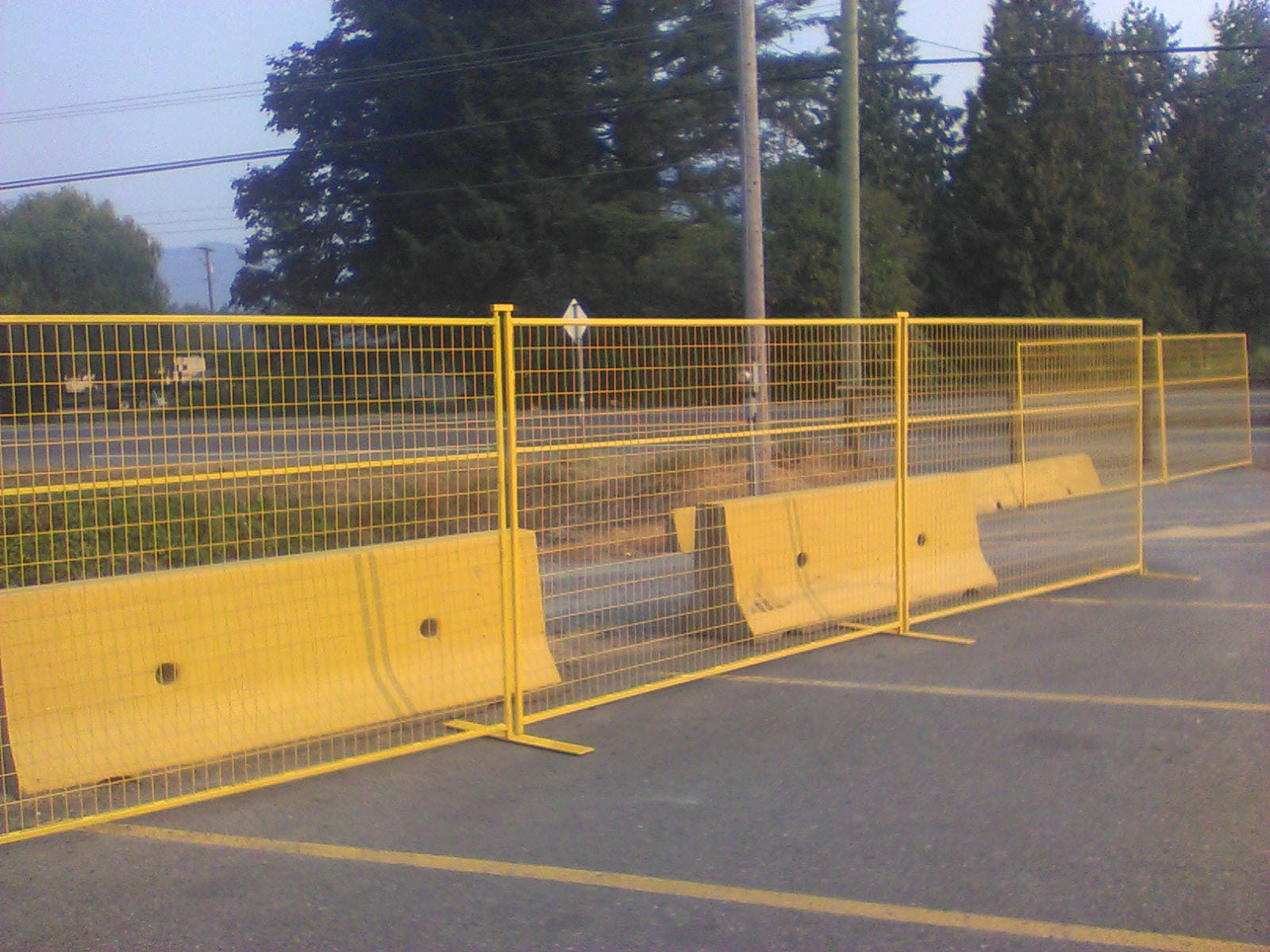 Say Goodbye
To Complicated Contracts With Hidden Fees
And Say Hello To Our Simple, Easy To Understand Agreement
We don't tuck hidden fees into our contract or sneak in a clause about auto-renewals. Our agreement is wonderfully basic and outlines what you're renting.
Most importantly, our contract states the ONLY extra charge that would ever crop up after your initial quote. If you lose or damage our product, you're responsible for reimbursing us.
Ready to rent our fences? Give us a call and let's get started!